Portland CPR stands out as one of the best providers in the city because of quality training offered at very affordable program fees. The programs available at this provider all focus on cardiopulmonary resuscitation, with program content varying because of target students, number of rescuers, and place where the emergency occurred. There are a total of 9 programs at Portland CPR, 3 of them being renewal programs.
For more information on schedules and avaialalble programs, you can find more details on the American training locations page or on the Portland CPR webpage. Enrolment can also be coursed through the website for hassle-free sign up.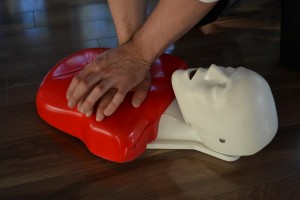 Overview on CPR training programs
BLS programs
Basic Life Support is one of the most revolutionary concepts in CPR training today. It was introduced to the public in the 1990s by the American Heart Association (AHA), who wanted to create standardized guidelines for CPR rescue throughout the US. The creation of a set guideline – the chain of survival – has made it easier to teach students all over the country the most efficient way to respond to a cardiovascular emergency.
CPR and AED for the general public – optional certification
CPR and AED for healthcare providers
CPR and first aid
BLS for healthcare providers
Out of these four programs, only the last program – BLS for healthcare providers – has an available renewal program. The renewal program is 4 hours long, the same as the first four BLS/CPR programs. BLS for healthcare providers is 4.5 hours. All four are certification programs, but students enrolled in CPR and AED training for the general public can opt not to take the credential exam when the program ends.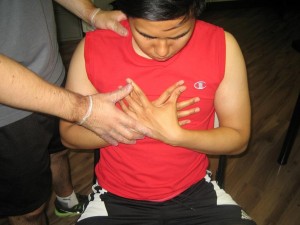 Advanced Life Support programs
The two available ALS programs are tailored only for people working in healthcare or are studying to be a healthcare provider. ALS programs is a very comprehensive program that teaches the intricacies of providing CPR to people in a clinical setting. The main focus of an ALS program is teaching the team-based approach to answering a "code", or a patient who has gone into cardiac arrest. The use of the crash cart and the equipment and medications makes up the focal point of the program curriculum.
ACLS – Advanced Cardiac Life Support (adult victims)
PALS – Pediatric Advanced Life Support (pediatric victims)
ACLS is 16 hours while PALS is 14 hours long. There is an available renewal program available for ACLS that is 5 to 6.5 hours. PALS has an available update course that is 6 to 8.5 hours. Both programs are certification programs that require students to pass a qualifying skills test and written exam to enrol in the program.
Certification
Certificates are awarded once a student passes all exams after the program classes end. These are usually skills tests, written exams, or both. All of the ALS programs require students to pass a skills test and written exam before they can qualify to take the program.
Credentials from Portland CPR are valid for 2 years only, after which they have to be renewed through a renewal class. Students are advised to sign up for renewal before the certificate expires because having an expired certificate will not qualify you for a renewal class.