Wondering where to get the best cardiopulmonary resuscitation training in Seattle, Washington? You've come to the right place! Seattle CPR located right in the heart of Washington is an American Heart Association (AHA) affiliate that offers the best training programs in the city. Cardiopulmonary resuscitation does not only focus on basic CPR training for the public, there are special programs that are targeted towards healthcare professions and people who are studying healthcare. For trainees with valid certification that is about to expire, renewal classes are also available at Seattle CPR.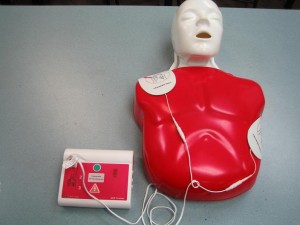 How do I sign up?
Seattle CPR is provider that has the most number ways available to trainees for signing up. The easiest and most popular method is through the Seattle CPR website. Online application forms can be found on the website, as well as a chat service that is open during operating hours to prospective trainees with any queries. Similarly, enrolment can also be started through e-mail, telephone, or in person.
What programs are there?
Seattle CPR has a number of CPR training programs schedules through the week. Classes are ven held during evenings and weekends because of the large amount of students signing up for the programs. There are 6 training programs and 3 renewal classes offered, under three different categories that focus on teaching CPR to the general public and healthcare professionals.
Basic Life Support
The the umbrella of Basic Life Support, Seattle CPR has three programs that train students to become first responders or rescuers of a cardiovascular and/or respiratory emergency.
Heartsaver CPR and AED (General Public) – The main topic covered in this program is how to perform 1 person rescue in an emergency. Trainees are taught how to use a barrier device, perform the Heimblich maneuver in case of choking, and the proper pathway when calling for help and providing it. This is an optional certification program, wherein students are not required to take the skills test at the end of the program to become certified rescuers.
Heartsaver CPR and AED (C) (Healthcare providers) – Covering the same topics as the first program, the only different between them is this program has mandatory skills test and written exam after the program to receive CPR credentials.
BLS for healthcare providers (C) – Unlike the other CPR training programs, this teaches 1 person and 2 person rescue to students. Because it is tailored for HCPs, students are taught the latest AHA guidlelines for Basic Life Support (BLS) which include the chain of survival and using CPR equipment such as bag valve masks and defbrillators.
ACLS and PALS
Advanced Cardiac Life Support (ACLS) – Completely targeted towards people working in healthcare, the ACLS program teaches comprehensive lessons on performing CPR rescue in a clinical setting with complete rescue equipment. Trainees are introduced to the crash cart and the team approach in CPR rescue.
Pediatric Advanced Life Supports (PALS) – The main premise of ACLS and PALS is the same, but PALS teaches trainess how to perform team CPR rescue on pediatric patients. Pediatric patients are infants up to younger teenagers. The differences in assessment, pharmacology, and intravenous access is one of the additional topics in PALS.