Fact Checked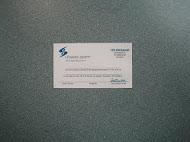 As many people in Canada recognize the importance of having First aid skills, first aid re-certification has gained popularity in the country. Emergencies cannot be predicted and can occur at any time. The safety and health of the people is one of the greatest priorities of the Canadian government. Therefore, there are many organizations accredited to provide first aid certification and re-certification courses.  In order to be allowed to offer treatment one must hold a valid certificate. However, the certificates expire after a certain period of time, thus the need to undertake a re-certification course. The certificate is renewed for additional three years when it remains to be valid. It is now possible for health care practitioners to continue offering first aid services without having to go through the entire course. In order to get re-certified there are certain requirements that must be meet. This article provides some of the most basic prerequisites which you must meet to get re-certification in Canada.
Requirements for first aid re-certification
The original card
To get the first aid re-certification, one must produce the original certificate card. This acts as a prove that the candidate has gone through the original course from an approved course provider. The certificate must be produced when making the application for the re-certification course.
Validity of the certificate
A candidate can take part on the re-certification as long as he or she has undertaken the prior training within duration of three years otherwise no re-certification can be provided. Regardless of whether the certificate is expired or will be expiring within a short time, the certificate must be valid at the time of making the application.
Country eligibility
You can only attend first aid re-certification training in the country where you studied the standard first aid. For instance, if you took the standard course in Canada, then it means that you can only get the re-certification in Canada and not anywhere else. What this means is that a candidate can get re-certified only in the country where one took the original course.
These are some of the prerequisites that allow a person to get re-certification. There may be some more depending on the course provider. Different organizations follow different criteria, but the ones mentioned above are the basic ones to enter into any program. To get more information on the requirements, you must need to check on the specific course provider you want to take the first aid re-certification course.