Fact Checked
Overview
Have you experienced a headache before? Headaches make you feel truly despondent, as you may know. You might have pain at the rear of your head, on either side of your head, or into your neck, or surrounding your forehead, or a feeling like a taut band clasping around your head.
Causes of Headaches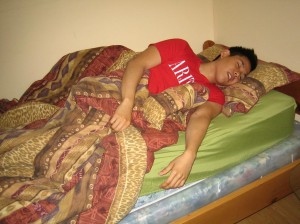 Some of the causes of headaches are as follows:
High fever
Staying in the sun for far too long and not having sufficient water during hot weather
Infections surrounding the head, like in the throat, nose, and ears
Head wounds from an accident or direct force
Migraine
Eye complications
Anxiety
Noise environments
Injuries to the Head
Getting a knock on the head can also lead to headaches.
If somebody is hit hard enough to be knocked out, even for a couple of seconds, then that individual has been concussed.
Always inform an adult if you knock your head.
Vision Complications
Eye and vision problems can also cause headaches. If you have problems seeing the chalkboard well, if writing looks blurry, then your eyes have to work very hard and this can lead to a headache.
Some individuals get a headache when exposed to bright light.
Anxiety
If you very concerned about anything, you can occasionally get a headache. If you are so anxious that it is disrupting your sleep, then it is a great idea to have a chat with an adult and see if you can solve the problem.
Steps
If you experience a headache, it's a great plan to find someplace silent to rest if you can.
Drinking cold water, placing a cool damp rag on your head and shutting your eyes works well sometimes, including those caused by sickness, fever, migraine, or too much sun, anxiety or worry.
Do some relaxing movements to help your muscles unwind.
If there is lots of discomfort, then dad, mom or whoever is looking after you might offer you a tablet to ease the pain. If your head is still sore then a trip to the GP is the next step. If you ever had a knock on the head and you lost consciousness, you might have a concussion, so it might be best to check with your GP.
What Children Say
"Headaches make you sad and they can make you feel anxious."
"I had a huge headache when I camped out. It was extremely hot and I got dehydrated."
"I get headaches when I hear loud music or I get annoyed."
Related Video On Headaches
https://www.youtube.com/watch?v=sjk4lVs3Ebg