Fact Checked
Introduction
When a person has pneumonia, they are going to have inflammation in the air sacs in the lungs. These sacs become so inflamed that the oxygen has a hard time reaching the blood. This is a fairly common disease being seen in the winter and spring due to the various infections that are occurring at these times of the year. This can be a serious illness, especially for those who are young and those who are over the age of 65 years old, or those who have health conditions already.
For the lungs to function properly, the airways have to be in top form as you inhale and exhale. Inflammation and phlegm can make difficult for air to pass through the lungs which make it very difficult to get air in.
The Causes of Pneumonia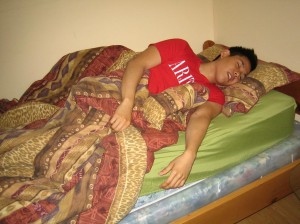 There are several causes of pneumonia in a person, these include:
• Viruses
• Bacterial
• Fungi
• Breathing food, drink or vomit into the lungs
• Inhaling liquids, chemicals or dust into the lungs
• Mycoplasma
Are you at Risk?
There are those who are at a higher risk of developing this than others. This includes:
• Those who drink heavily
• Smokers
• Those who are older than 65 years of age
• Infants and younger children
• Those who have chronic conditions like diabetes, heart failure and the like
• Those who have a weak immune system
Symptoms of Pneumonia
There are several symptoms that a person can display, and depending on the severity, they may have several symptoms. These symptoms include:
• Dry or a productive cough
• Difficulty in breathing
• Fever
• Chills
• Chest pain
• Fatigue
• Loss of appetite
• Vomiting
• Mental confusion
Bacterial Pneumonia
For those who have bacterial pneumonia, they may find that the symptoms are sudden and aggressive. These symptoms are often:
• Chest pain
• Being tired
• Fever
• Chills
• Rapid increase in breathing and heart rate
• Mental confusion
• Blue lips or nails due to lack of oxygen
Viral Pneumonia
For those that have this type of pneumonia, they are going to find that it only lasts for a short time and is not considered that serious. In most cases, this is caused by the flu virus. Symptoms often include:
• Headache
• Fever
• Dry cough
• Shortness of breath
• Feeling tried
• Pains in the muscles
Getting Better – What Must You Do?
• Make sure you take all your prescriptions and treatments as are recommended.
• Have some warm liquids to get rid of your coughing.
• Have enough rest and make sure you don't rush the recovery process. It might take several weeks before you see an improvement in your health.
Only you will be able to tell whether you are improving or not. If you notice that you're getting worse, then phone your GP immediately to make an appointment for a check-up.
Related Video On Pneumonia