Fact Checked
Overview Of Stomach Cramps
A stomach ache generally refers to spasms or a dull ache in the stomach (abdomen). It is generally short lived and caused by a slight upset or virus.
Severe stomach pain is a bigger cause for worry.
If it starts quickly and without warning, it should be considered a medical emergency, particularly if the pain is focused in a specific area, such as the right side of your stomach (this might be your Appendicitis)
Phone your doctor as soon as possible or visit your nearby hospital.
Stomach Pain From Trapped Wind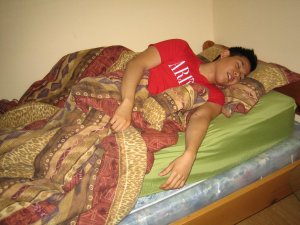 Stomach cramps are usually because of confined wind and swelling.
This is a very common issue that can be uncomfortable but is easily dealt with – your GP will be able to suggest something to relieve the wind.
Unexpected Stomach Pain With Diarrhea
Severe abdominal cramps and diarrhea that make you feel very sick (for instance, causing wariness or a fever) could be due to a more severe infection, such as food poisoning. This also generally gets better on its own without having to resort to treatment.
If your abdominal cramps and diarrhea carry on, you might have a long standing illness, such as irritable bowel syndrome.
Unexpected, Serious Stomach Pain
If you have unexpected, unbearable pain in a specific area of your stomach, phone your doctor straightaway or go to a nearby hospital.
It might be a sign of a severe infection that will quickly get worse without treatment.
Guidelines For A Healthy Stomach
Eat healthily and frequently.
Quit smoking. Smoking can deteriorate the muscle that manages the esophagus, causing indigestion and acid re-flux.
Lose surplus weight and workout regularly. If you are overweight, your stomach fat places weight on your belly and can cause indigestion.
Related Video On Stomach Cramps