Advanced Cardiac Life Support or ACLS is an advanced training program for healthcare providers and professionals. Going hand-in-hand with the American Heart Association's Basic Life Support guidelines, ACLS teaches trainees advanced CPR provided in a healthcare or clinical set-up. This program is offered all throughout the country at different providers, but all follow the same curriculum set up by the AHA.
Program target group
The target group of this program is anyone who works in healthcare or is studying healthcare in an undergraduate or postgraduate program. The most basic work requirement requested from healthcare institutions is at least basic CPR training or ACLS training if handling patients on a day-to-day basis is part of the job description. Registered nurses and licensed practical nurses are the most common students to these kinds of programs.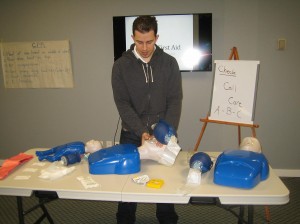 Advanced Cardiac Life Support training content
One of the most basic lessons taught to students is the 2010 Basic Life Support Guidelines for providing CPR *underneath the concept of ECC – Emergency Cardiovascular Care). The 2010 guidelines are the latest release, and offer the most updated techniques in rescuing victims of cardiovascular and respiratory problems. The concept of ECC is integrated with the BLS, with the mission of reducing morbidity and mortality from heart attacks, strokes, and other similar emergencies.
Because ACLS is targeted towards health care providers, the program's curriculum is also focused on providing CPR in a certain environment – typically hospitals, clinics, and other similar areas with complete equipment in managing cardiac arrest. Trainees who are enrolled in the ACLS program are taught how to respond to cardiac arrest using a team approach – typically the "code" team in a hospital. Lessons on pharmacology are also included in the program, teaching the trainees what drugs are used during a "code" and what are used during post-cardiac arrest care.
The use of automated external defibrillators (AED) is also taught in the program, especially since AEDs are found in most – if not all – healthcare set ups throughout the country. Pads are attached to the chest of the victim that lead to the AED, which is then able to detect normal sinus rhythm and arrhythmias. The AED then gives automatic or manual electric currents to the heart in an attempt to restore normal sinus rhythm.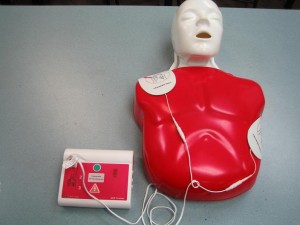 Course length
The ACLS program runs over a two-day, 16-hour course. There are large group sessions as well as small group training, typically seen when teaching students skills and allowing them to practice on actual CPR training equipment. For the ACLS program, a renewal class is available that runs from 5 to 6 and a half hours. Only students with certificates that are still valid can take the renewal class.
Validity of certificate for Advanced Cardiac Life Support
The ACLS program is a certification program where students receive credentials – a completion card – upon finishing the program. The program instructors administer a skills test and a written exam once the training is completed. Those who are able to pass the two tests are awarded certification for ACLS training. This certification is only valid for two years.