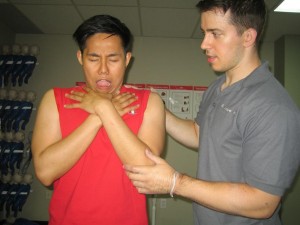 Nanaimo First Aid is the best certification provider in British Columbia that offers quality classes for very affordable rates. Other providers just can't compare with Nanaimo First Aid. First Aid and CPR/AED certification has never been as easy until Nanaimo First Aid was established. Visit the Nanaimo First Aid website for a complete list of available classes, rates, and schedules and enrol today!
Nanaimo First Aid
Quality training programs of First Aid Certification in Nanaimo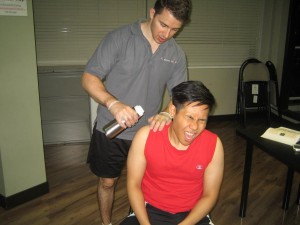 First aid training with Nanaimo First Aid covers different topics regarding EMS or Emergency Medical Services and injuries causing oxygenation and circulatory emergencies. First aid training classes also focus on cardiopulmonary resuscitation (CPR) and automated external defibrillation (AED). Wound care and poisons are also included in the 14-16 hour (in total) course.
CPR and AED training has three levels: A, C, and HCP. These courses last four, five, and six hours respectively. Each level corresponds to a particular victim age group and target student group.
Canadian St Mark James certification
Certificate cards are awarded upon completion of the course. Students need complete attendance, at least 75 percent on the written exam, and adequate return demonstration of skills to pass. Students can also request a wall-mount sized certificate. These certificates are valid for three years and many can be renewed.
Competitive rates of First Aid Certification in Nanaimo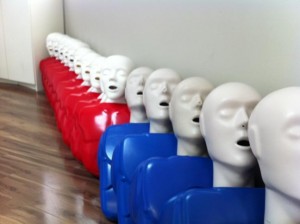 Course rates are paid during enrolment and include taxes, certification fees, and St Mark James training manuals. There are no additional expenses after the enrolment fee is paid. Should a student drop out and be able to give a 72-hour notice beforehand, a full refund of the fees will be given to him or her.
Variety of extra classes
Students can enrol in stand-alone CPR/AED or stand-alone first aid classes if they do not want to enrol in the full training course. Private instructors are also available for at-home training or special events such as outings and conferences.
Did You Know?
Fractures
A fracture occurs when an outside forces causes a bone to break or bend. Stabilize the affected area or limb of the victim and bring him or her to the nearest emergency room. However, there are injuries that need immediate medical attention from your local emergency response system. Call your local emergency number if:
The victim is unresponsive or is not breathing/no pulse
Heavy bleeding
Extreme pain upon movement or pressure
The limb or join visibly appears deformed
Open fracture – the fracture has pierced the skin
The affected limb is bluish or greyish at the tip
A broken bone is suspected in the neck, head, back, hip, pelvis, or upper leg
Enrol in a training class today!