Pediatric Advanced Life Support or PALS is a program that is usually taken alongside Advanced Cardiac Life Support or ACLS training. Compared to the ACLS program, the PALS training curriculum basically covers the same ground, this time focusing on pediatric victims of cardiac arrest. PALS teaches trainees who to use a team approach in managing a cardiovascular and/or a respiratory emergency, focusing on using a crash cart and the pharmacology used for cardiac arrest care.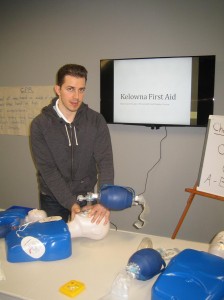 The Pediatric Advanced Life Support Program
The PALS program is a training program that is tailored specifically towards healthcare providers or students who are studying in healthcare. PALS is a version of ACLS that tackled rescuing pediatric victims. It runs over a two-day program, for 14 hours. Aside from the team approach to answering a code, other main focuses of the program include:
Difference between adult and pediatric assessment
Recognition of pediatric victims who are at risk for cardiovascular and respiratory arrest
Pharmacology for pediatric patients – administering the right dosage of medication for children is an extremely important lesson taught in the
Intravenous and intraosseous access for fluid/medication administration
ACLS was first developed in 1979 during the Third National Conference on CPR, with PALS following soon after in 1988. The use AEDs on children was discussed in the early 2000s after with more and more training providers started offering PALS program separately and in full.
Like the other CPR training programs, PALS also uses the Basic Life Support guidelines from the American Heart Association. The chain-of-survival for pediatric victims is the same as adults:
Recognition of cardiovascular/respiratory arrest
Starting chest compressions immediately
Timely defibrillation (if available)
Advanced life support
Post-cardiac arrest care
Because PALS is taught to healthcare providers, the entire chain can easily be followed and observed in the hospital or other healthcare setting.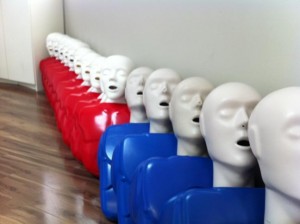 Completion cards
Completion cards are available upon completing the PALS program. These cards lose their validity after two years, after which a renewal or update course has to be taken to make them valid for another two years. Students are reminded to apply for a renewal program while their certificates are still valid. Providers do not renew certificates that have expired.
PALS has an available update course, running from 6 to 8 hours and 20 minutes. The variation in time depends on whether a trainee will choose optional stations.
Pediatric patients
The P in PALS stands for pediatric, referring to pediatric patients in a clinical setting. The scope of pediatrics is large but mainly focuses on infants, toddlers, pre-school age children, school age children, and younger teenagers. Infants are children that are 1 month to 12 months old. Babies who are younger than 1 month are referred to as neonates and have a separate training program for NRPs (Neonatal Resuscitation Programs).
Toddlers are aged 1 year to 3 years, pre-school age from 4 years to 6 years, and 7-12 for school age children. Typically, people under the age of 18 are still considered pediatric patients but providing CPR to them is more or less the same as ACLS if they aren't small or have preexisting health condition.