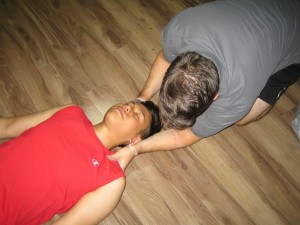 Grande Prairie First Aid  is the best Canadian St Mark James training affiliate that offers first aid certification at very flexible schedules and affordable rates. First aid certification courses in Grande Prairie even include cardiopulmonary resuscitation (CPR) and automated external defibrillation (AED). Students are offered full courses and private programs. You can find a list of available classes and schedules on the homepage/website.
Enrolling in a First Aid Certification in Grande Prairie
The website has an on-line registration form for signing up to classes. Enrolment can also be completed through e-mail, telephone call, or walk-ins. Be sure to conduct your business during business hours. Expect replies to e-mails within that time period as well.
Available programs of First Aid Certification in Grande Prairie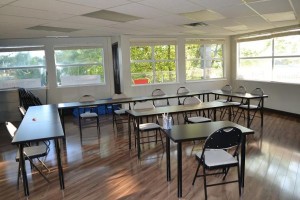 First aid certification classes are focused on different injuries such as bleeding wounds, sprains, and even poisons. Students are also taught the basics in EMS (Emergency Medical Services) and medication administration. CPR and AED are past of the certification program as well. CPR training has three levels. The first aid certification programs lasts 14-16 hours. Special CPR-only classes are also available in the same three levels (A, C, and HCP).
Enrolment fees and rates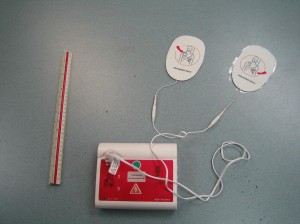 Fees are paid once – during enrolment, inclusive of taxes, certification fees, and St Mark James training manuals. There are no additional expenses after the enrolment fee has been paid. Full refunds are also given to trainees who drop out but give a 72-hour notice beforehand.
Certificates
After passing and completing the enrolled program, all students receive a certificate card from the St Mark James. To pass, a student is required to have complete attendance, good demonstration of skills, and 75 percent or better on the exam.
Certificates are valid for three years, after which a trainee has to take a recertification program to keep the certificate valid. Expired certificates cannot be renewed so sign up for a recertification program before they do. Recertification programs for standard first aid, CPR and AED are 8 hours long and include CPR level C recertification.
With high end facilities and St Mark James certified instructors, you're sure to get the best training possible. Enrol today!
Did You Know?
Frostbite
When you get frostbite, remember these important first aid survival tips:
Protect skin from exposure. You can tuck your hands in your armpits or wrap them around your abdomen. Cover your face and ears, and wear gloves.
DO NOT rub frostbitten skin.
Remove wet clothes and get out of the cold.
GRADUALLY warm frostbitten areas in warm water (104 to 107.6 degrees Fahrenheit/40 to 42 degrees Celsius). Cover all other areas in a warm blanket.
DO NOT use direct heat (stove, heat lamp, fireplace, heating pads). Because frostbitten areas are numb, using direct heat can cause burns.
DO NOT walk or use frostbitten hands and feet.