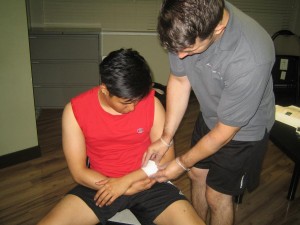 Finding a good training service provider of first aid and cardiopulmonary resuscitation (CPR) in Ontario can be hard. However, with Windsor First Aid, you can rest assured you're receiving the best possible training. Windsor First Aid is affiliated with the Canadian St Mark James, meaning all programs are taught and overseen by St Mark James certified instructors. Classes are available throughout the week at very flexible schedules. Because the rates are so affordable compared to other providers, Windsor First Aid has remained the number one choice in Windsor, Ontario. Register for the best first aid certification in Windsor by clicking the link.
Registration details
The Windsor First Aid website has an online registration form people can use to sign up for a class. You can also find a list of classes and schedules on the same website, after which you can use the form to register. Students can also register through e-mail, telephone calls, or walk-ins. While e-mails can be sent at whatever time is convenient for you, any requests will only be entertained during business hours.
Windsor First Aid
Tuition and extra fees
Windsor First Aid assures its students that there are no additional expenses beyond the fees paid during enrolment. Total fees include taxes, tuition, certificates, and training manuals. If you drop out of a program and can no long finish it, a full reimbursement will be given to you, provided that you notify Windsor First Aid at least 72 hours before dropping out. There is no other provider in Windsor, Ontario that offers cheaper rates.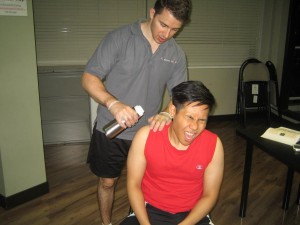 Training programs
The full first aid training program includes cardiopulmonary resuscitation (CPR) and automated external defibrillation (AED) training. The course curriculum is focused in a variety of injury and health emergencies and first aid skills needed to manage them. Bleeding, choking, cardiac arrest, and anaphylactic shock are just some of the situations that a trainee at Windsor First Aid will learn how to handle.
Extra classes
There are also stand-alone CPR classes available. Students have to choose one out of three possible levels or categories. "A" and "C" are for first time trainers. Both include CPR for adult victims while only "C" includes pediatric CPR. "HCP" is similar to "C", but is targeted at health care providers.
Private instructors at Windsor First Aid are also available for booking. They are usually hired for special events like conferences and seminars but they can also be booked for private training at home or for employee training.
Certificates
Before passing a class, a student should have complete attendance, good demonstration of first aid skills, and at least 75 percent on the exam. Once a student has passed, he or she is given a Canadian St Mark James certificate, valid for three years throughout Canada.
Renewal of expiring standard first aid certificates are available through recertification programs that take approximately 8 hours to complete.
Did You Know?
Infantile eczema
Eczema is a chronic inflammation of the skin that flares up periodically. It can be a symptom of an allergy or an underlying immune system disorders. Eczema that appears on infants is called infantile eczema, sometimes continuing through childhood and adolescence. Eczema in infants usually occurs on the scalp and face, where the skin develops an oozing and crusty rash. The rash becomes brown-grey and dry as it fades away.