The leading provider of first aid training and certification in Ottawa, Ontario is Ottawa First Aid. Would you know what to do if a loved one fainted in front of you? Do you know the signs and symptoms of a heart attack or stroke? Learn how to manage a wide range of emergencies by enrolling in WSIB approved standard first aid and CPR courses. This provider is the most popular in Ottawa because of its low prices, high end training centers, experienced teachers and friendly customer service representatives. A large number of courses are available including food safety certification programs, basic and advanced life support, advanced first aid, CPR for health care providers, WHMIS training, re-certifications, private programs, childcare first aid, and many more. Registration for any course is incredibly easy with customers being able to register on-line, via chat, telephone, email or in-person. Use the contact information below to register for a course or read through this page to find out why Ottawa First Aid is the best first aid certification provider in Ontario.
Contact Information
Ottawa First Aid can be contacted using the following details. Any inquiries regarding classes, schedules, and enrollment can be directed toward their very accommodating staff.
Website Address: www.firstaidcprottawa.ca
Email Address: info@canadianfirstaid.ca
Telephone: 1-888-870-7002
Customer representative staff are available 12 hours per day.
Reasons to enroll for First Aid Certification in Ottawa with Ottawa First Aid
Ottawa First Aid has the most competitive rates on all courses and refreshers compared to other providers.
Because of an increase in demand for basic first aid courses, the large selection of classes throughout the week makes Ottawa First Aid the only service provider who can provide trainees with the best schedule possible. Private classes are also offered to groups or companies who wish to train on a private schedule.
Registration is quick and easy. An on-line application form is available below but enrollment may also be done through e-mail, telephone call, or walk-ins at the training center during business hours.
Ottawa First Aid has a number of training centers in the area, all easily accessible and located in within walking distance of restaurants and other amenities. The training centers are well-maintained and clean, and offer training a relaxed learning environment.
Refresher courses are offered at least twice a week for trainees who want to renew expiring or near-expiry certificates.
Ottawa First Aid rarely cancels classes. In order to become one of the most trusted training service providers in Ottawa, classes are kept on, rain or shine.
WSIB approved first aid training courses are all inclusive of CPR, and AED training. Stand-alone CPR classes are also available for participants that don't want / need any first aid.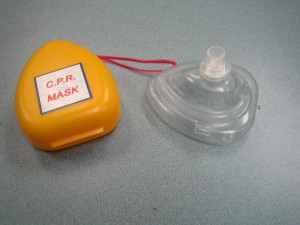 Ottawa First Aid offers its trainees a "no pressure" contract that allows trainees to repeat a course in the case of a failure, for no additional cost.
Ottawa First Aid's trainers are highly competent and the best in their field. They are the most friendly and accomodating trainers you will meet.
Ottawa First Aid is dedicated to giving its trainees the best education possible, in the most convenient and comfortable way for them to learn basic first aid knowledge, skills, and attitude.
Reasons to Train in Basic First Aid
At some point in your life, you will come across an emergency situation and the aid of a health care providers may not be accessible right away. People can fall down and break something, cut themselves, drown in a pool, or even pass out for no reason at all and it is important to have the proper training to handle these types of situations. Being trained means knowing how to handle the situation, what to do, and how to remain calm. First aid training is beneficial to all people and will help save another person's life. First aid will teach you how to correctly bandage a wound, clean a scrape, and even perform CPR. With the correct training, you will be able to act fast and perform correct first aid while waiting for a medical team to arrive. Below is a sample video for bandaging injuries, a common emergency situation in homes, especially with school-age children. This topic is included in basic first aid training courses offered by Ottawa First Aid.