CPR and first aid certification is one of the most widely requested training credentials from providers today. Healthcare providers and students studying a profession in healthcare are no longer the only people vying for a spot in a training/certification program. Even employees who work a desk job in a business company are often required by their employees to have basic training in CPR and first aid. Being a trained rescuer not only saves time when a  person collapses or gets into an accident, it can possibly save a life.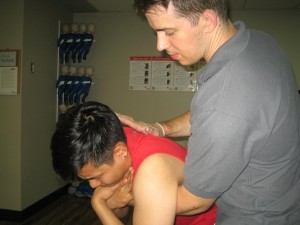 A look into CPR and First Aid beginnings
Cardiopulmonary resuscitation (CPR) has been around since the 1700s, acting as a way to rescue victims suffering from cardiac and/or respiratory problems. In 1740, the Paris Academy of Sciences recommended mouth-to-mouth resuscitation as a way to help save drowning victims. In the late 1800s, report of the first successful use of chest compressions  spread all around the world, shortly followed by the use of a closed-chest cardiac massage.
The concept of training people to perform CPR finally came to in 1966, when The National Research Council of the National Academy of Sciences convened a conference on standardizing CPR training throughout the country. It was in the 1900s the the concept of Basic Life Support, Advanced Cardiac Life Support, and Pediatric Advanced Life Support came about.
CPR and First Aid Training
The CPR and first aid training program is a combination of the AHA's Heartsaver CPR/AED program and basic first aid training. This program can be taken by anyone with limited or no medical/healthcare training and are in need of a course completion card or certificate.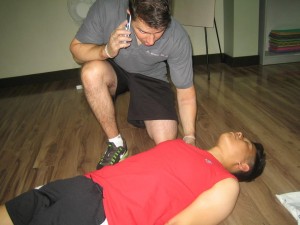 Like other basic CPR/AED training programs, this one also focuses on the latest updates on the 2010 BLS guidelines – Basic Life Support guidelines from the American Heart Association. The program also focuses on basic first aid skills such as the Heimlick manuever, wound care, bandaging, and other skills. Certain first aid skills – such as those for managing major injuries such as bleeding and fractures – are also included in the program's curriculum.
CPR and first aid training runs for approximately four hours with currently no available renewal program. Should a student desire to keep his or her certification valid, he or she would need to retake the CPR and first aid program.
Certification
To become certified or to receive a completion card, all trainees need to pass the skills test and written exam after the program's classes have been completed. The certificates' validity are only for two years, after which they expire. Renewal classes with most providers will require students to have valid certificates before they can be qualified to take a program to keep the certificate valid for another two years.
Manuals
All CPR training programs have training manuals available for students. These are part of the enrolment fees and expenses paid for before/after training. The workbook is used by the student throughout the entirety of the program.