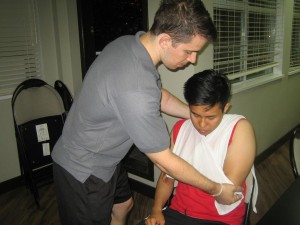 Located in the Thunder Bay District in Ontario, Thunder Bay First Aid is the most popular training service provider in the area. Hundreds of trainees are enrolled each year to get the best St Mark James first aid certification in Thunder Bay. This provider offers a large selection of full courses, stand-alone classes, and recertification programs. All classes are taught by St Mark James-certified trainers in high end training centers. You can visit the Thunder Bay First Aid for more details on schedules and class rates.
About Thunder Bay First Aid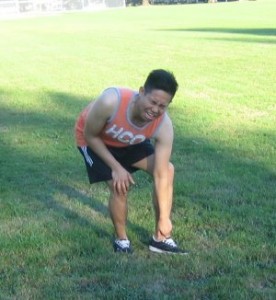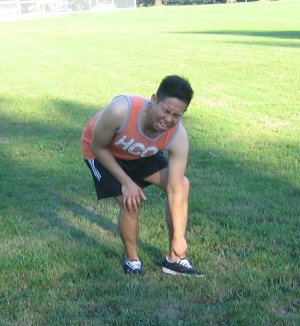 Enrolment
E-mails, telephone calls, and walk-ins during business hours can all be used to sign up for a class. The Thunder Bay First Aid website also has an online registration form you can use to sign up. E-mails and forms completed will only be entertained during business so hours, so expect a reply by them. Walk-ins and telephone calls will also only be entertained during business hours.
Course fees
All course expenses are paid during enrolment so trainees have to settle their account before starting training. Total fees include tuition, taxes, certificates, and St Mark James training manuals. If you will not be able to complete your training program and drop out, full refunds will be given you to as long as a notice is given 72 hours beforehand.
CPR and AED training and certification
Thunder Bay First Aid has three levels of CPR training: A, C, and HCP. The first two are for first time trainees. A includes adult CPR and AED while C includes adult and pediatric CPR and AED training. HCP is targeted at health care providers and professionals, including both adult and pediatric CPR and AED training. These levels are available throughout the week, 4, 5 and 6 hours long respectively.
CPR and AED training teaches students how to perform adequate chest compressions and how to use an automated external defibrillator. AEDs are used to supply the heart with needed shock in case of a cardiac arrest.
To pass a class, students need to have at least 75 percent on the written exam, demonstrate good CPR and AED skills, and have complete attendance. After passing a program or class, a student is awarded a St Mark James certificate card. The certificate is valid for three years and renewable through recertification programs. Recertification for CPR C and HCP is available twice in a week, lasting for 4 hours.
Private training
Private instructors can be hired from Thunder Bay First Aid for private training. Companies and schools usually book instructors for special events like conferences and seminars. If you want to book an instructor, send an e-mail or give a call to get a list of instructor rates and schedules.
Get head start on your CPR and AED training today.
Did You Know?
Eczema: signs and symptoms
Eczema or atopic dermatitis is characterized by chronic, periodic flaring up of the skin, causing inflammation. Eczema usually occurs in the back of the knees or inside of the elbows. Typical signs and symptoms include:
Red to brown-gray pathces
Severe itching
Small, raised fluid-filled blisters
Thick, cracked, scaly skin
Raw, sensitive skin