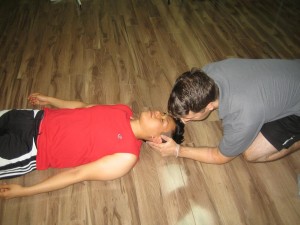 Hamilton First Aid is the largest, most popular and lowest priced first aid certification provider in Hamilton, Ontario. Learn to manage emergencies such as broken bones, dislocations, seizures, choking, heat stroke and more by enrolling in Ontario WSIB approved standard first aid and CPR courses. This is one of the most popular basic first aid programs available in Ontario. Other popular courses include emergency and childcare first aid. Certification for successful participants is valid for 3 years throughout Canada. This provider also offers on-line workplace safety training, food safety certification classes and pet first aid. For more information about first aid certification in Hamilton or any other course available with this provider click the link or read through this page.
How to Contact This Provider
This experienced and popular provider offers several contact and registration methods. On-line registration is convenient and most popular, however, participants may also register by telephone, on-line chat, email or in-person. Use the following contact information to reach this provider:
Telephone: 1-888-870-7002
Email: info@firstaidcourses.ca
Website: www.firstaidcprhamilton.ca
About Hamilton First Aid
First aid, CPR, and AED training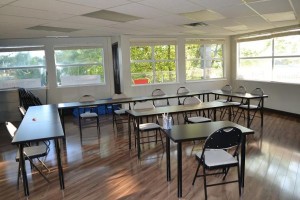 A standard first aid training program runs for 14-16 hours , with the curriculum focusing on CPR, injury management and emergency recognition and management. Students are taught how to perform cardiopulmonary resuscitation (CPR), manage bleeding and burn injuries, and how to triage victims. These are only some of the topics covered by a first aid training program.
CPR and AED training is also available in a stand-alone CPR class. Automated external defibrillators are used to apply shock to the heart in case of cardiac arrest. These lessons in CPR are taught using the 2010 Basic Life Support Guidelines from the American Heart Association. There are three levels: A, C, and HCP. The first two are for first time trainees while HCP is for health care providers.
Private Certification Courses
Big groups of trainees have the option of signing up for a private class with a personal schedule. Instructors can also be booked for private training as home, and even conferences and seminars by schools and companies. At Hamilton First Aid, we are dedicated to providing the most convenient way to learn.
Certificates
Complete attendance, good demonstration of first aid skills, and at least 75 percent on the written exam to successfully pass a class. The certificates are awarded to students upon passing. Certificate cards are given to all students but wall-mount sized ones can be requested. The certificates are only valid for three years.
Did You Know?
Atopic dematitis or eczema  is a skin condition where the skin becomes inflammed periodically, known as "flare ups". This causes itchiness and swelling, usually found on the backs of the knees and inside the elbow. Eczema can be aggravated by:
Dry skin
Prolonged exposure to hot water (baths, showers)
Stress
Excessive seating
Changes in temperature
Low humidity
Soap, solvents, detergents
Certain types of cloth
Dust, dirt, and sand
Cigarette smoke
Certain foods (eggs, milk, fish, soy, wheat)