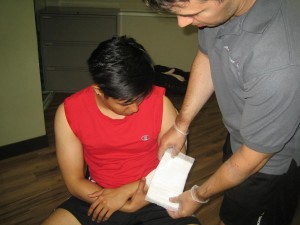 Fort McMurray is the largest and the most popular training service provider of first aid certification classes in Northern Alberta. First Aid certification classes in Fort McMurray include cardiopulmonary resuscitation (CPR) and automated external defibrillation (AED) training. Full courses, stand-alone classes, and private training are offered by Fort McMurray instructors. Recertification programs are also available twice a week.
Fort McMurray First Aid
Enrolment Enrolment is easy and hassle-free. The Fort McMurray First Aid has an online registration form for signing up to classes but e-mails, telephone calls, and walk-ins are also encouraged for enrolment and registration.
First aid certification programs in  Fort McMurray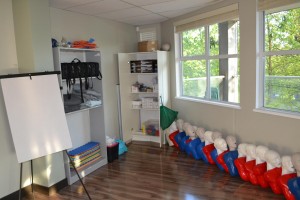 Certification for first aid training covers Emergency Medical Services (EMS), a variety of injuries such as bleeding, choking, airway problems, wound care, and poison first aid. CPR and AED are also included in the first aid training program. AEDs are machines that detect heart rhythms through pads attached to the chest and give needed shock to the heart.
CPR training have three levels, each corresponding to a particular victim age group, and lasting four, five, and six hours respectively. Each level caters to a particular set of students – whether a lay rescuer or a health care worker/professional – and a victim age group.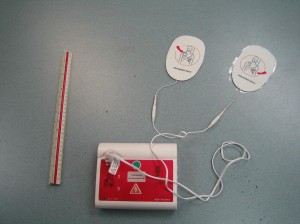 More facts
To pass a program, the student must have complete attendance, good skill return demonstration, and 75 percent on the written exam.
Certificate cards are awarded after the completion of a training course. Wall-mount sized certificates can be requested.
Certificates are valid for three years and can be renewed through recertification programs. First aid training recertification includes level C recertification and lasts 8 hours long, held twice a week.
Stand-alone CPR/AED and stand-alone first aid classes are also available.
Private instructors with hourly rates can be booked for training at home or for special events like company conferences.
Rates are very affordable. They include taxes, certification fees, and St Mark James training manuals and are only paid during enrolment. There are no additional expenses after the enrolment fees.
Full refunds are given to trainees who drop out, as long as a 72-hour notice was given beforehand.
Did You Know?

Frostbite
Frostbite occurs when extremely low temperature cause skin and tissue to freeze and die. The vessels in the affected area are frozen, allowing no blood to flow to the area. The tissue starts to undergo necrosis, turning the the frozen area white, gray/yellow, and eventually black. This tissue death is irreversible and often, the affected area has to be removed. Common areas affected by frostbite are the hands, feet nose, and ears.