Fact Checked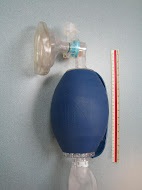 Home accidents are very common in Canada. The injuries range from minor bruises, cuts and the more serious ones that are fatal and require immediate medical attention.  Despite this, statistics show that it is only a few people in Canada with first aid kits at home. Having a first aid kit and knowing what you are supposed to do when you or a family member gets injured can make a major difference in ones life. In addition to the normal kit, there is also an intelligent first aid kit that you should have for more safety at home.
Components of an intelligent first aid kit
The intelligent first aid kit has microchips imbedded with each injury specific pack with the ability to take you through the entire procedure for treating a certain injury by just pressing a button.   It is more beneficial compared to the normal first aid kit because it is as if it has a trained expert in it to give all the instructions to be followed. The packs are coded with colors, for example red signifying bleeding, navy blue for eye and so on. In addition, each of the pack contains a visual instruction card, the microchip that takes you through the entire procedure and all other supplies that are required to treat a specific injury.
There are also other products such as eye rash, antibiotic ointment which require to be replaced regularly because they have an expiry date. In addition to the specific injury packs, there is also a basic pack that has supplies that are mostly found in normal first aid kit. Such items include antibiotic ointment, bandage strips and cold packs used to treat scrapes, bruises and small cuts. There is also other extra supply such as latex free gloves.
The microchip technology
This instruction technology in the intelligent first aid kit has the ability to guide you through the process for treating an injury, thus giving you an edge in what may be a stressful situation. It provides audio care instructions with a press of a button fixed to each of the given injury instruction card. By just pressing a button, the user can begin, pause, play and stop the verbal instructions provided.
After the use a specific pack for an injury, you should dispose it and reorder another one from the manufacturer or local stores that provide them. If someone suffers from a serious injury in the office or at home, an intelligent first aid kit  plays a great role in helping the victim while waiting for emergency help to arrive making it a basic for first aid.